Collection:

GeoRipper Chains

Limit your downtime and have what you need when you need it. Not sure what size chains you need for your MiniTrencher. Not sure which GeoRipper® trencher you have? Check out our GeoRipper® parts quiz.
Already have a power cutter?
Convert your existing concrete saw into a handheld minitrencher in 5 minutes.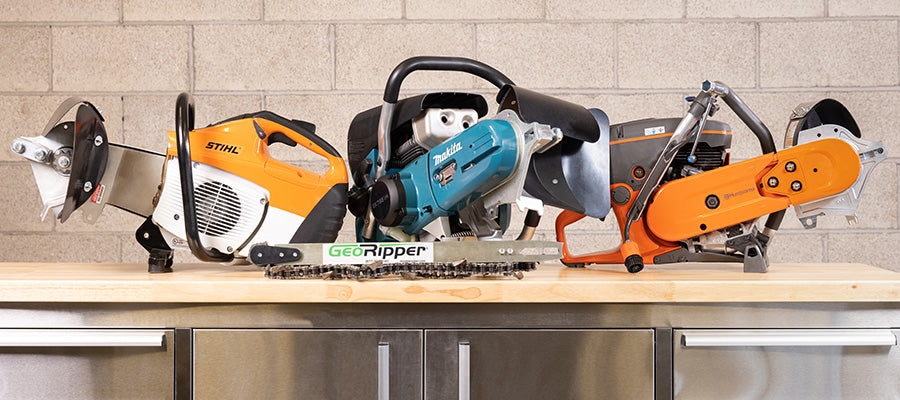 Don't Take Our Word For It
★★★★★

We used our New GeoRipper on a landscape lighting job and the time savings were incredible. Easily saved 4-6 Hours on just this 1 job. Seeing what it can do will save us considerable labor and frustration during the season. Thank you for the nice product.

Spring MC

★★★★★

Great piece of equipment for digging trenches!

Scott Horoszewski

★★★★★

Our GeoRipper is a great addition! The GeoRipper allows us to easily finish jobs that used to be a "nightmare" to finish with just our walk behind trencher. Multiple thumbs up from our crew!

Allen Cragon

★★★★★

Great piece of KIT! Makes short work of cutting through bamboo rhizomes and roots. And BUY that EZ Kart, by all means.

Rich Zuchowski

★★★★★

Great machine to save you a lot of time. If you're a landscape pro, you need a GeoRipper!

Adam Linnemann

★★★★★

Great product! Definitely will buy every size.

Jason Hamilton

★★★★★

Love my georipper, best tool in the toolbox!

Remmington Holt
Trusted By